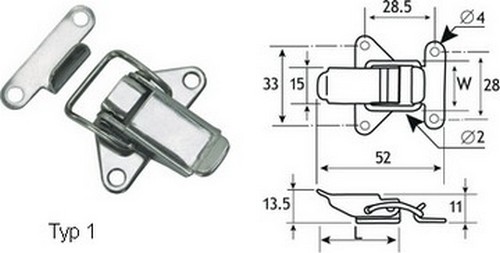 Fixed Catch
Type 1: Stainless Steel 304
Strike comes with catch.
številka naročila
tip
Style
dimenzije (mm)
Količina v pakiranju
cena/embalaža/kos
Cena za kos
L
W
491971
1
Light Duty
33,6
23,5
25 kos
5,4 EUR
8,9 EUR

Prices are without VAT. If specified order number, please, it will add it to the selected type of goods. We will be glad to send you any quantity.