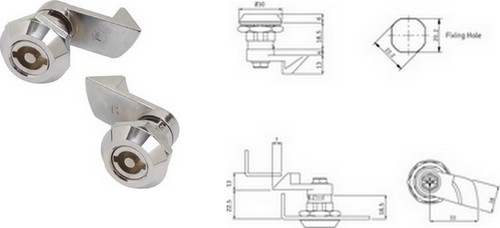 Slam Shut Quarter Turn
Die-Část Zinc Alloy with Steel Cam. Chrome plated finish. 5 mm double bit head. Sprung cam lifts and returns when door is closed.
številka naročila
kosov v embalaži
cena/embalaža/kos
cena/kos
Left
Right
468499
468498
50 kos
8,6 EUR
13 EUR

Cene so brez DDV in veljajo pri plačilu po povzetju.